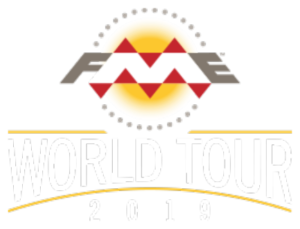 FME World Tour 2019
Thank you for connecting with Locus and FME World Tour 2019
For the 9th year in a row, Locus was thrilled to bring you the FME World Tour 2019 with capacity crowds in Wellington, Auckland and Christchurch.
We were also fortunate to co-host FME World Tour events in Canberra and Brisbane for the first time.
The agenda boasted tips and techniques for the FME novice through to the experienced user and combined Safe Software presentations delivered by the accomplished Mark Stoakes, Manager, FME Application Experts and Carol Murphy, Channel Account Manager Asia Pacific, interspersed with an unprecedented number of client presentations from around the country.
Thank you again to our presenters, your support is greatly appreciated. All presentations are available to download via the table below.
New Zealand FME World Tour 2019 Presentation Slides
| Presentation | Presenter |   |
| --- | --- | --- |
| FME 2019 Scenarios / FME Desktop | Mark Stoakes, Safe Software | |
| FME 2019 Scenarios / FME Server | Mark Stoakes, Safe Software | |
| Ground-truthing Routing Analytics, an Auckland Ferries Case Study | Michael Oberdries, Locus | |
| Historic Aerial Imagery Archiving and using FME to access the LINZ Data Service | Deb Jones, Land Information New Zealand | |
| Shaping Wellingtons Future with FME | Henry Carthew, Beca | |
| Herding CATs – Data Modelling and Validation with FME | James Grant & Paul Goodhue Christchurch City Council | |
| Auditing FME Server and Esri Portal/ArcGIS Online utilising FME | Todd Davis, Abley | |
| Applications of FME in a UK Water Consultancy | John Kreft, WSP | |
| Where do we draw the line? Evaluating text based feature mapping in FME | Alex Oulton, Abley | |
| Custom Reader for Exchangeable Image File Format (Exif) metadata tags | James Sturman, Aurecon | |
| From site visit to monthly reporting – integrating mobile apps with various business systems | Ekki Scheffler & Subodh Dhakal, Jacobs & Abley | |
| Lime Scooter-ing around Auckland | Michael Oberdries, Locus | |
| Integrating with your FME Workbench | Hamish Kingsbury, Abley | |
| Understanding Enterprise GIS Content with FME | Stuart Pidgeon, Auckland Council | |
| FME Around the World | Mark Stoakes, Safe Software | |
| Automating Quality Control | Mark Stoakes, Safe Software | |
| New Data Ventures | Mark Stoakes, Safe Software | |
| Sharing Your Data | Mark Stoakes, Safe Software | |
Australia FME World Tour 2019 Presentation Slides
| Presentation | Presenter |   |
| --- | --- | --- |
| Logan City Council's Development Project Model | Christopher Maddox, Logan City Council | |
| FME and Banana Shire Council Roads Re-segmentation Project | Peter Lefel, Banana Shire Council | |
| Access Denied – Spatially Enabling a Land Access Agreement Register | Mike Gresham, Australian Rail Track Corporation | |
| Asset Management – Automated Emergency Management System | Aaron Ambler, Powerlink Queensland | |
| The Automation of Project Data | Josh Symonds, Arup | |
| Australian Exposure Information Platform | Con Charalambou, Geoscience Australia | |