"Great things in business are never done by one person they're done by a team of people"
– Steve Jobs
Group Director & Founder
Locus has been John's passion for more than a dozen years.A Chartered Accountant with an impressive back catalogue, his personable and highly professional approach has helped hundreds of organisations conquer their data integration challenges.
Business Development Director
Ruby has a long history of award winning sales experience and a superior understanding of FME enabling her to oversee the delivery of both small and large-scale projects across various industries from inception to completion.
FME Data Solutions
An effervescent self-starter who owns and operates a supercar experience on the side, Darren's superior understanding of GIS, ESRI and the FME platforms has empowered many businesses in their operational handling of data and to benefit from his often innovative approach to problem solving.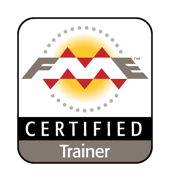 FME Data Solutions
Extensive FME experience across a wide range of industries, Gary is your one-stop-shop while specialising in rapid prototyping of mapping solutions with knowledge of all associated system requirements including communications, GIS data, mapping engines and databases.


Marketing Manager
With skills grounded in marketing communications and more than 15 years' experience in digital roles across multiple industry sectors, Angie applies a highly considered and customer centred approach to a wide variety of marketing functions.
FME Data Solutions
With a background in Geography and GIS, Kieran understands a lot of common user problems and welcomes the challenge to design end to end solutions which save time and effort. This laidback millennial is well versed in the ESRI Enterprise suite, FME Platform and has a passion for all things web.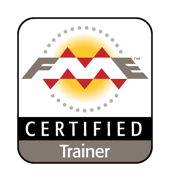 FME Data Solutions
With a special interest in spatial data analytics and interoperability, Mike's industry experience extends to transport, logistics, utilities, property information systems, asset management, forestry and local government – he also happens to be a Registered Professional Surveyor and GIS Professional – Asia Pacific (GISP-AP).


FME Data Solutions
A GIS professional with experience in application development utilising FME and ArcGIS tools, Pip is a passionate advocate for the delivery of process automation through operation efficiency – with the help of GIS and FME toolkits.
FME Data Solutions
A GIS early adaptor, Dean has industry experience spanning more than 30 years and across a varietof GIS products including ArcGIS, MapInfo, QGIS, and FME. y He enjoys the technical side of any project but also thrives when helping organisations make the informed decisions through targeted business analysis.

Special Projects
With extensive IT knowledge encompassing server and desktop hardware, software, development coding, networking and communications you'll be seriously hard pressed to find a better project manager and solutions architect!
Business Development
A true problem solver, Oliver specialises in the development and implementation of business strategies that deliver positive, measurable outcomes for organisations.