The Power of FME in the Cloud
FME Cloud is the hosted deployment option for FME Server
Want all the automation power and capability of FME Server but without the hardware set-up and configuration? FME Cloud is for you, and when you sign-up you'll receive a free $250 credit to get you started.
Let Your Data Do the Work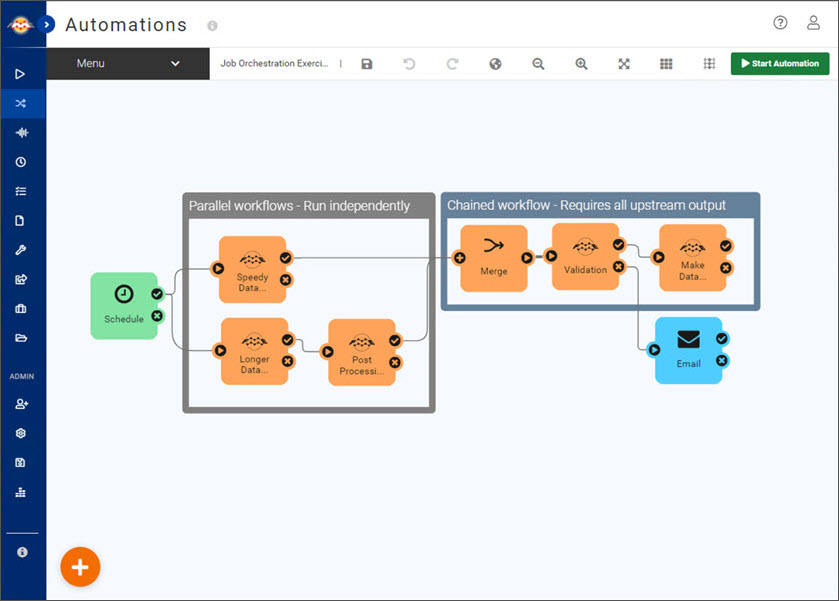 Automate Manual Tasks
FME takes the hard work out of data analysis and integration with;
Event-based triggers
Workflows that run at regular intervals
FME Server Apps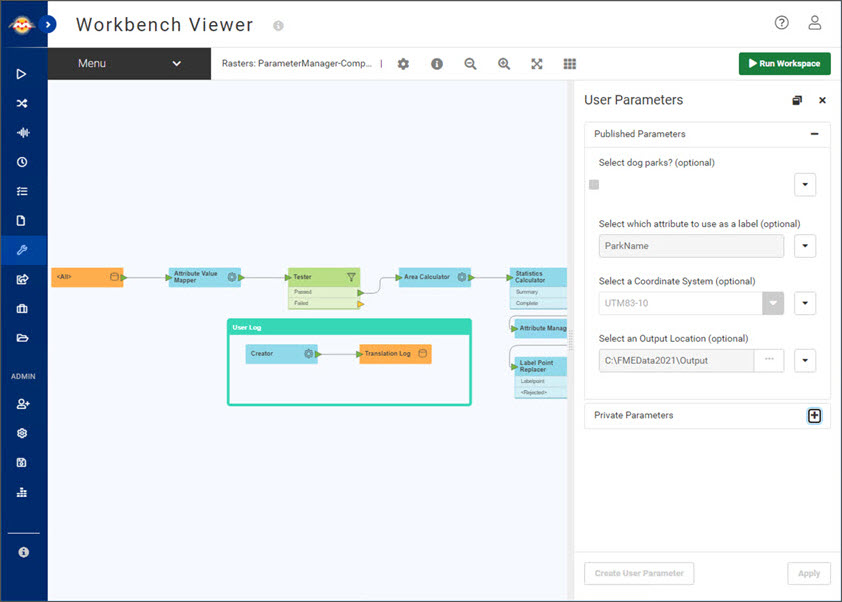 Control Data Securely
FME delivers a secure system for managing your data;
Set your own rules and roles
View job status at anytime
Complete tasks in a secure system
Launch instances from one of seven AWS regions globally

Scale Up (or down) as Needed
Data processing needs can change.Easily upgrade your instance size to add more cores and RAM as needed

Flexible Pricing Model
Pay for what you need and no more.Pay by the hour, upgrade or downgrade your requirements as needed or talk to Locus about an annual subscription

Security
FME Cloud's architecture is built using Amazon Web Services (AWS) which employs high-grade encryption and supports all major compliance standards – that's security you can trust

No Hardware Requirements
With no hardware set-up, FME Cloud can be deployed in minutes!
How Can Locus Help You Get Started

Free FME Intro
Book a obligation free chat, product demo and receive a complimentary FME trial licence

Consultancy
Review existing data handling processes and infrastructure
Work with you to implement an FME data integration solution design and architecture

On-Demand Support
Project based deliverables and deadlines often demand extra support. Talk to Locus about your short (or longer) term FME support needs

FME Certified Training
In-person, virtualized, standard or custom FME Server/FME Cloud training
2-day FME Desktop, FME Server, FME Desktop Advanced training courses delivered in a classroom environment (or virtually) by a Locus FME Certified Trainer
How Can Locus Help You Get Started

Free FME Intro
Book a obligation free chat, product demo and receive a complimentary FME trial licence

Consultancy
Review existing data handling processes and infrastructure
Work with you to implement an FME data integration solution design and architecture

On-Demand Support
Project based deliverables and deadlines often demand extra support. Talk to Locus about your short (or longer) term FME support needs

FME Certified Training
In-person, virtualized, standard or custom FME Server/FME Cloud training
2-day FME Desktop, FME Server, FME Desktop Advanced training courses delivered in a classroom environment (or virtually) by a Locus FME Certified Trainer