FME Accelerator
Start your FME journey with a live, interactive 90 minute workshop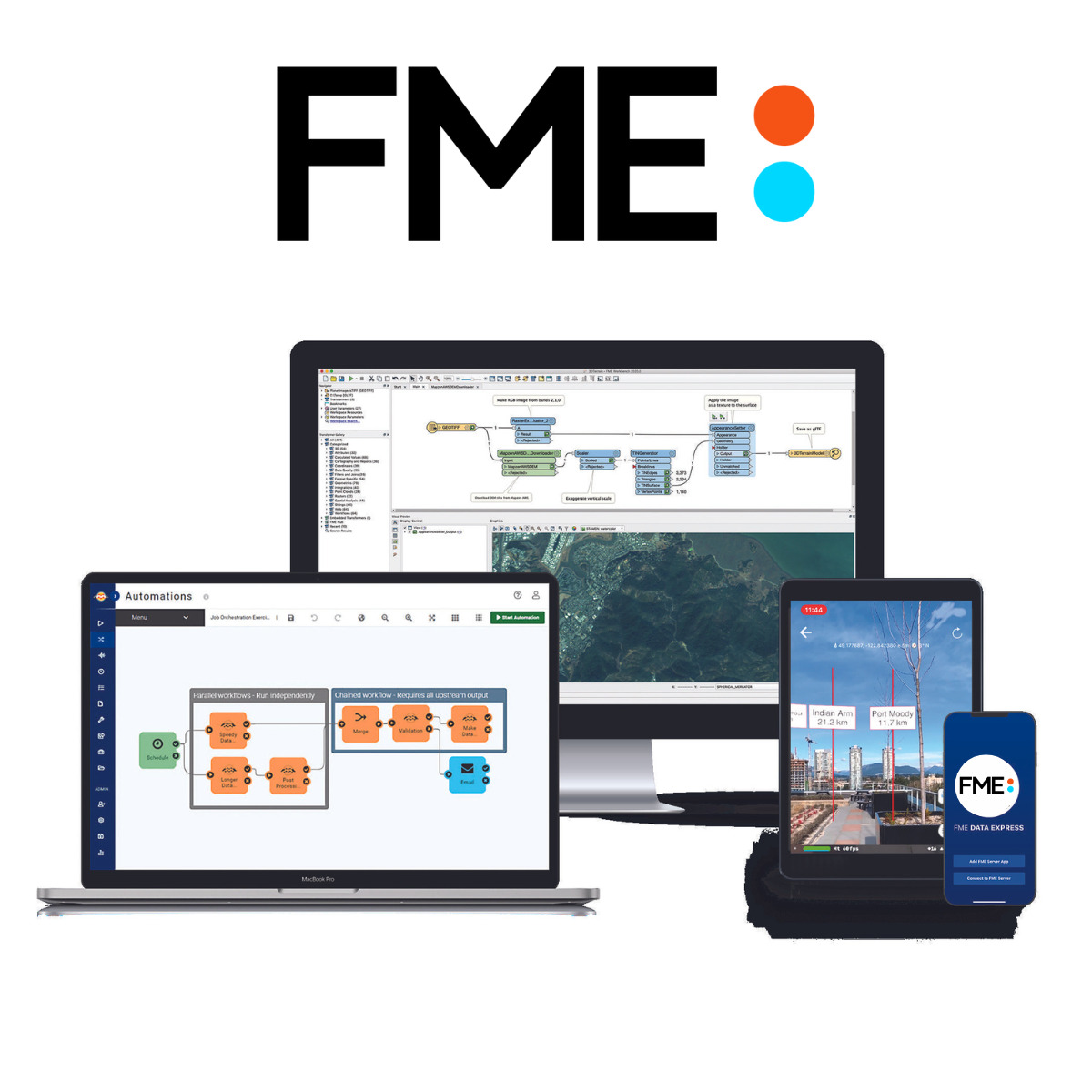 Learning the basics of FME has never been this easy!
The FME Accelerator will show you how to automate your data integration workflows and easily connect hundreds of different data sources and formats. Join our free and interactive 90 minute workshop to kick-start your FME learning.
This workshop is perfect for users new to FME or those looking to refresh their skills. No prior FME, coding or GIS experience is required. This workshop is for anyone interested in data integration tools and particularly helpful if you are a Data, BI, GIS or IT professional.
Register for Free
What to expect from FME Accelerator
It's free, it's fun and it's only 90 minutes! You will come away with an introductory understanding of the FME Data Integration Platform equipped with the know-how and tools to apply to your own data challenges.
Who should attend
This workshop is for anyone and particularly helpful to Data, BI, GIS and IT professionals. Absolutely no prior FME, coding or GIS experience is required.
What you will learn
You will gain hands-on practical experience, have the chance to ask questions of our FME experts, and learn the basics of how to use FME to help solve your data integration challenges.
What do I bring
A computer with an Internet connection – that's it! The workshop will take place on Strigo, a virtual training platform. You do not need FME or Strigo installed. We will provide FME and a link to use Strigo in your browser.