2023 is quite the year for Safe Software! It's been only a few short weeks since we shared the news of a major brand refresh and now the much anticipated FME 2023.0 software release has arrived, bringing fresh innovation and empowering collaboration. With the release of FME 2023.0, the new brand and product names have been officially embraced.
Let's start by exploring the key enhancements in FME Form (previously FME Desktop);
1. Workspace Comparison (Collaboration)
The Workspace Comparison feature simplifies the process of comparing and updating workspaces, highlighting differences between versions. This aids in understanding changes, quality control, and managing different environments, strengthening collaboration.
2. Transformer Designer
The Transformer Designer is a new standalone application that allows developers to create a user interface for Python-based FME Transformers. It offers a powerful GUI similar to FME Workbench and effortlessly integrates with it.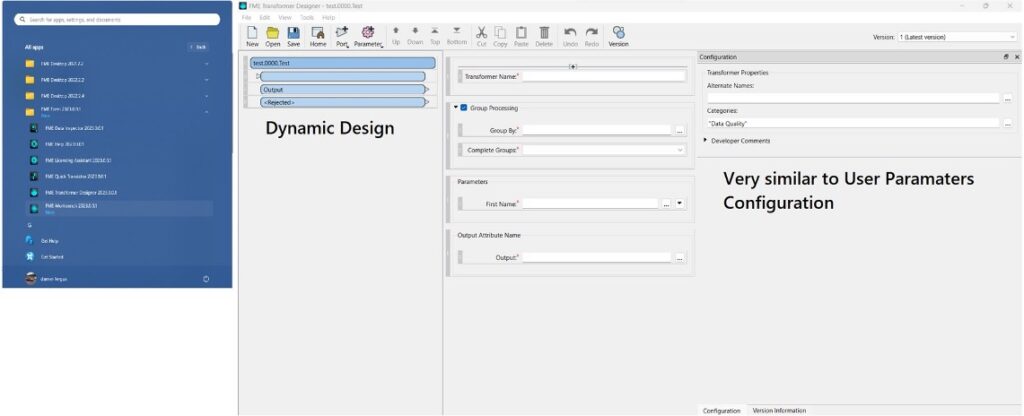 3. Accelerated Data Visualization
Data visualization performance has been significantly improved, with non-spatial data visualization improving by about 50% and spatial data visualization by around 130% ensuring a smoother and more efficient experience.
4. UPSERT Support
FME 2023.0 introduces GeoPackage as one of the formats with UPSERT support. This simplifies change detection logic within workspaces, making data updates and integrity management across formats easier.
Being added to more and more formats
2023: GeoPackage​
Simplify change detection logic in your workspaces
5. SQLCreator/Executor for Geodatabases
The SQLCreator/Executor for Geodatabases allows users to run complex SQL queries through an ESRI lens offloading some of the processing to the database, reducing workspace complexity and execution time.
6. Attribute Manager Parameters
The Attribute Manager and Attribute Creator transformers now allow datatype assignment, streamlining the creation of automatic workflows and ensuring consistent attribute management. These improvements expedite data manipulation tasks and enhance data integration processes.
7. Conditional Parameters
Conditional Parameters allow users to set up groups of user parameters with conditional logic governing their visibility and availability based on other parameter values. This feature enhances customization and provides flexibility and clarity to the user experience.
Other notable mentions in this release include the Databricks Reader and Writer, ArcGIS Server Feature Service Writer, Microsoft Azure Synapse SQL Reader & Writer, ND JSON & GeoJSON Reader & Writer, Airtable Reader & Writer, and Precisely MRR Writer.
Conditional Configuration of User parameters
Customisable interactive forms
Expose or hide groups and/or parameters based on other parameter values
FME Server (formerly known as FME Flow), has also undergone some rather exciting improvements, they include:
1. Deployment Parameters
Deployment Parameters simplify managing multiple platforms with varying server setups. Users can control all configuration options together, enabling easy switching of workspaces from staging to production. This benefits large organizations with extensive projects.
2. Distributed Processing Fabric
The Distributed Processing Fabric allows seamless processing of data across distributed environments, leveraging multiple engines. Organizations can achieve efficient, secure, and cost-effective data integration processes by deploying Remote Engines close to the data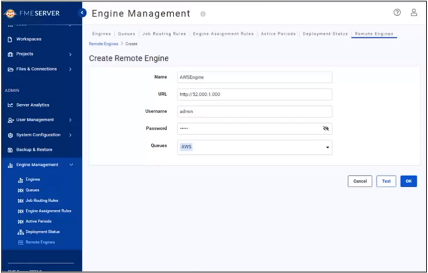 3. Improved Web Hook Triggers:
Enhanced control and automation capabilities are offered through improved Web Hook Triggers. With built-in authentication support, users can securely interact with external systems, facilitating data exchange and triggering workflows based on specific events
These enhancements showcase Safe Software's commitment to supporting the evolving needs of organizations relying on FME for data integration and management. Download FME 2023.0 now or chat to Locus for more information.
More Resources
Register for FME Accelerator | Learn FME for free in 90 minutes