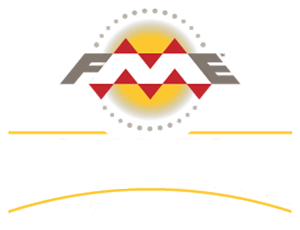 FME World Tour 2018
Thank you for connecting with Locus and the FME World Tour 2018
Records numbers descended upon the FME World Tour 2018 in Wellington, Christchurch and Auckland to indulge in all things FME.
The agenda boasted tips and techniques for the FME novice through to the experienced user and combined Safe Software presentations delivered by the accomplished Rylan Maschak, Product Owner, FME Flow and Ann Cheng, Channel Account Manager Asia Pacific, interspersed with Locus client presentations from around the country.
Thank you again to our presenters, your support is greatly appreciated. All presentations are available to download via the table below.
New Zealand FME World Tour 2018 Presentation Slides
Presentation
Presenter
 
Getting Started with FME 2018
Rylan Maschak, 
SAFE Software
Some "lesser-used" FME Data Wrangling Techniques
Michael Oberdries,
Locus
FME Workspace Authoring 2018: Tips and Tricks
Rylan Maschak,
SAFE Software
The growth and future of FME within CCC; established standards, guidelines and processes; CCC's cadastre and the challenges overcome using FME
Paul Goodhue, Kyle Dow & Chris Treddinnick,
Christchurch City Council


Redesigned FME Flow Automations
Rylan Maschak,
SAFE Software
FloodFX – an economic appraisal tool to interrogate and evaluate storm water management approaches
Ekki Scheffler,
Jacobs
Tips and tricks connecting FME Flow with internet enabled devices
Gary Nicholson,
Locus
FME at NCTIR (re the Kaikoura quakes) to show how slips change over time; and creating an online tool to provide a Map & GUI for users to generate their own scenes
Hamish Kingsbury,
Abley
How WEL Networks used FME to automate data replication from enterprise Hexagon / Oracle GIS database environment to ArcGIS online cloud storage to support WEL's new App and Web Maps deployments
Alan Berry-Cope,
WEL Networks
Integrating Data Ecosystems with FME (case studies from around the globe)
Rylan Maschak,
SAFE Software