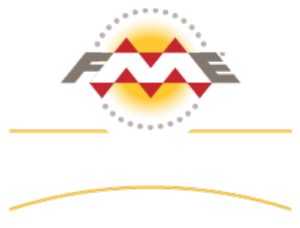 FME World Tour 2022
Save the Date! Your favourite FME event is back live in Australia and New Zealand
Join Locus your FME Certified Data Professionals across Australia and New Zealand in March and April 2022 in an exploration of all things FME. The ever popular FME World Tour has something for everyone whether you're new to FME, a super user or simply just wanting to understand a bit more about the platform through local use cases.
Be inspired, learn new skills and network with other like-minded data enthusiasts, this event is not to be missed.
View the schedule of dates below and stay tuned for registration details in January 2022.
New Zealand FME World Tour Webinar Slides and Workspaces
| Presentation | Presenter |   |
| --- | --- | --- |
| Welcome and Agenda | John Arnerich, Locus | |
| FME Server Apps, Map Picker + More | Kieran O'Donnell, Locus | |
| Kieran's Workspaces | Kieran O'Donnell, Locus | |
| FME Server; Automations | Gary Nicholson, Locus | |
| Gary's Workspaces | Gary Nicholson, Locus | |
| Server Versioning + Managing AWS/FME Server | Darren Fergus, Locus | |
Australia FME World Tour Webinar Slides and Workspaces
| Presentation | Presenter |   |
| --- | --- | --- |
| Welcome and Agenda | Ruby Donaldson, Locus | |
| FME Server Apps, Map Picker + More | Kieran O'Donnell, Locus | |
| Kieran's Workspaces | Kieran O'Donnell, Locus | |
| FME Server; Automations | Gary Nicholson, Locus | |
| Gary's Workspaces | Gary Nicholson, Locus | |
| Server Versioning + Managing AWS/FME Server | Darren Fergus, Locus | |
Australia FME World Tour Webinar Recording
New Zealand FME World Tour Webinar Recording