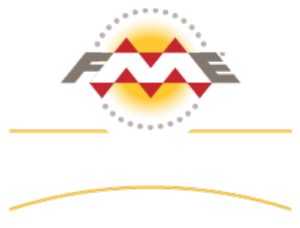 FME World Tour 2020 Webinar
Thank you for connecting with Locus and FME World Tour 2020!
The FME Virtual World Tour 2020, hosted by Locus and delivered via Webinar on 21May 2020 was an exploration of specific FME features and functionality of merit and interest to our local FME community.
Optimised content presented by Locus FME Certified Professionals Kieran O'Donnell, Gary Nicholson and Darren Fergus, supported by real-time FME demonstrations provided the perfect platform to inspire FME users at all levels of expertise and knowledge.
Use the links below to view the presentations slides and full video recording.
New Zealand FME World Tour Webinar Slides and Workspaces
| Presentation | Presenter |   |
| --- | --- | --- |
| Welcome and Agenda | John Arnerich, Locus | |
| FME Server Apps, Map Picker + More | Kieran O'Donnell, Locus | |
| Kieran's Workspaces | Kieran O'Donnell, Locus | |
| FME Server; Automations | Gary Nicholson, Locus | |
| Gary's Workspaces | Gary Nicholson, Locus | |
| Server Versioning + Managing AWS/FME Server | Darren Fergus, Locus | |
Australia FME World Tour Webinar Slides and Workspaces
| Presentation | Presenter |   |
| --- | --- | --- |
| Welcome and Agenda | Ruby Donaldson, Locus | |
| FME Server Apps, Map Picker + More | Kieran O'Donnell, Locus | |
| Kieran's Workspaces | Kieran O'Donnell, Locus | |
| FME Server; Automations | Gary Nicholson, Locus | |
| Gary's Workspaces | Gary Nicholson, Locus | |
| Server Versioning + Managing AWS/FME Server | Darren Fergus, Locus | |
Australia FME World Tour Webinar Recording
New Zealand FME World Tour Webinar Recording