The latest version of FME is here, with some significant improvements to the 2020 release giving you greater performance, flexibility and accessibility to the power of FME.
We asked our Locus FME Certified technical team to take a closer look at some of the 2020.0 enhancements.
FME Flow
Access to FME Flow has never been easier, with new options for authentication and the ability to run jobs from a mobile device. This gives you the power to check on or run jobs remotely, monitor logs, or even build a data capture service via mobile. Download the FME Data Express mobile application now to get started.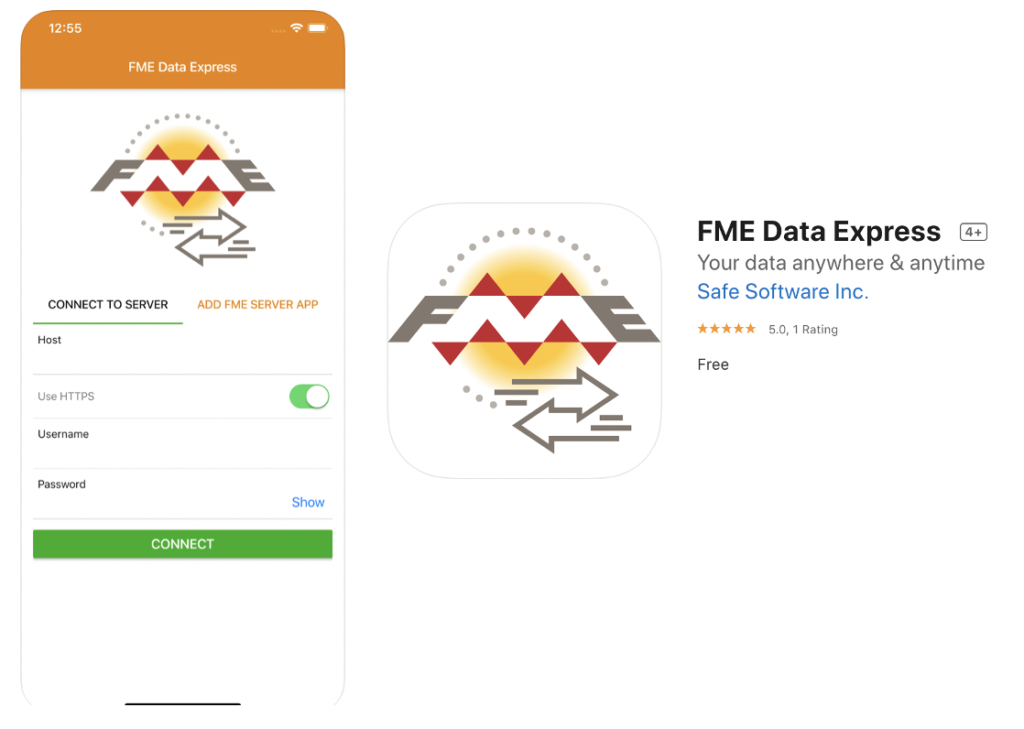 FME Flow Applications can now use authentication, giving you greater flexibility with security whilst still opening up the power of FME Flow to a wider audience. This can be controlled on the application level, letting you choose which apps are shared with different individuals or even roles or groups.
A key enhancement to FME Flow apps is also the ability for users to input geometry with a map picker as a published parameter. This enhances the user experience of running server apps, and opens your workspaces to an even wider audience by allowing non-technical staff to select areas of interest, straight out of the box.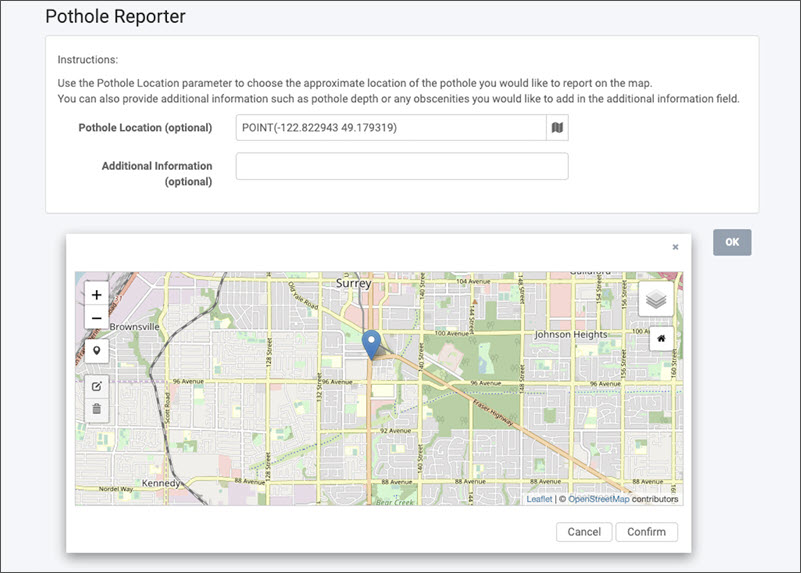 FME Form
As always, FME Form has undergone significant performance enhancements. When upgrading your version of FME Form, always check to look for upgradeable transformers which will improve the efficiency of your workspace. The Statistics Calculator is roughly 100x faster than it's last version, so it's definitely worth upgrading sooner rather than later.
Two of the most used formats; Shapefile and Excel reader/writers are now lightning fast. These popular formats use new underlying data structures, so your workflows that connect to these formats will run more efficiently than ever. After upgrading, when you open your workspaces that use these formats, make sure you update the reader/writers to the newer version.
You also now have the ability to apply custom connection line styles in your FME Workspaces to enhance the user experience when building up your workflows.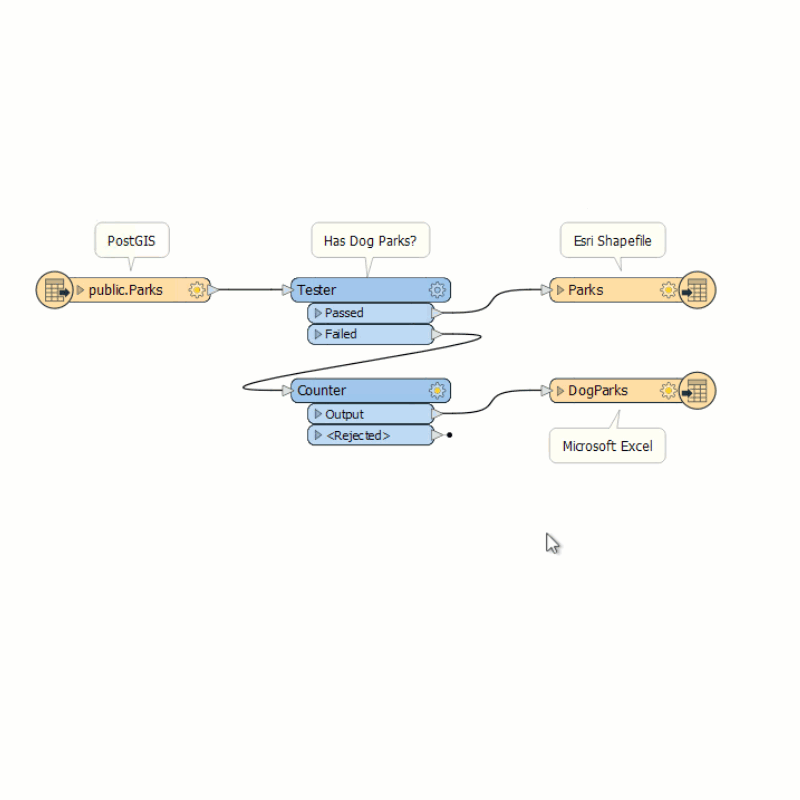 Like any release of FME there has been a series of new formats added for both Reading and Writing. Connect to Big Data systems, spatial data and 3D models, XML and JSON formats, and more.
New readers, writers, connectors, and transformers in FME 2020.0 include:
Azure and Google cognitive services for natural language processing and computer vision
CityJSON (Tech Preview)
Entwine Point Tile (EPT)
Google BigQuery
Mapbox Vector Tiles (MVT)
Microsoft DirectDraw Surface (DDS)
NIfTI (for MRI data)
OGC S-121 GML
PROJ transformers (leverage more coordinate systems by connecting to the PROJ reprojection library)
Revit (including floor plans and easy wall simplification)
Snowflake
UK MasterMap variants: Water, Highways, Sites, Topography
XSD-driven XML
Article Author: Kieran O'Donnell, FME Data Solutions, Locus